The election campaign should always be so cool that it works. Who should I choose? Most of the time, the candidates have to get to know each other from a different perspective. What do voters in your constituency want? Questions about questions. Together with you we develop a political campaign. Our agency has already scored in various election campaigns at local and federal level and presented the candidate in a positive light. New faces and new contacts get 3 questions from us.
How do you see yourself as a politician?
What do you want to change?
Who should you choose?
After a personality check and processing of your profile - we will start with you together.
Action pictures of election campaigns and initiatives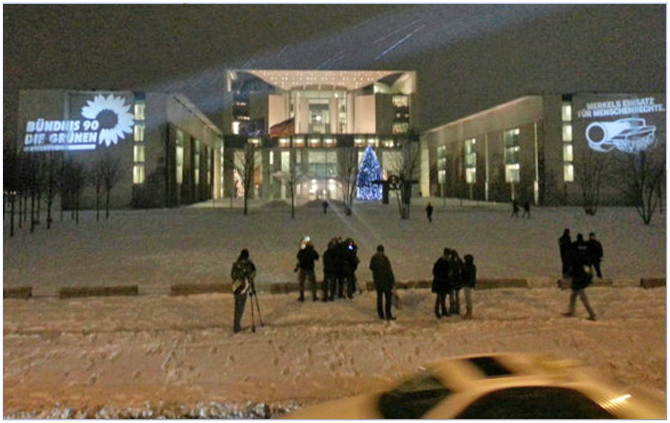 Information about our election campaign advice
Even with the smallest election budget we can with our various actions
reach huge masses of voters. In the past, our actions in TV and print have made it.

example productions
Technical data:
Media:
rollable and combinable 18 / 1 banners, light projections, street branding and campaigning advice
Occupancy: from 1 mission day
Services included
GPS tracking
Route guidance, briefing & application analysis and implementation
Personnel planning, logistics analysis & action kilometers
Photo and video documentation
Special requests additionally bookable
Request further information by e-mail or call 24H at:
Telephone: + 49 (0) 163 - 71 666 23